Fostering a lasting student community experience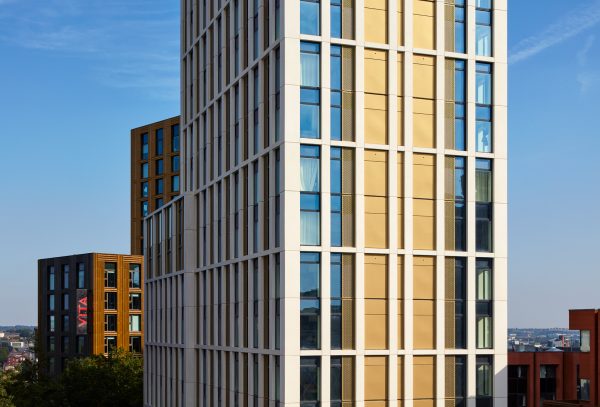 Project
Live Oasis St Albans Place
Expertise
Architecture, Interiors, Visualisation, Sustainable Design
Property management company YPP Lettings delivers student accommodation of high-quality design that proudly builds on its story, describing its accommodation as much more than a room to rent but as a community.
Our brief was to emphasise a design approach that enhances YPP's reputation for high-quality studio-based student accommodation with an emphasis on creating exceptional communal facilities for residents with a distinctive identity in the city centre.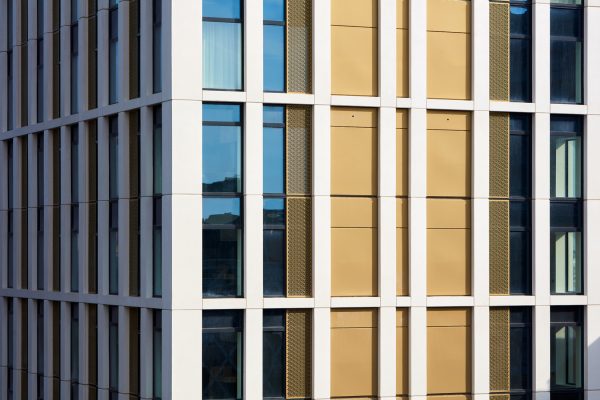 Student oasis
Consisting of 10 and 20 storeys – the building replaces a demolished Commerce House, creating 212 studio apartments with luxurious interior design interspersed with enhanced communal facilities and a vibrant courtyard.
Amenities include a large ground-floor communal entrance, lounge, dining, study rooms, conference rooms and multimedia room, as well as a gymnasium on the lower ground floor, creating an active frontage to the courtyard. There's a generous communal roof terrace with unparalleled views. Almost 7,000 square feet have been designed to encourage socialising and community.
"This has been an ambitious project and certainly the biggest we at YPP have taken on to date. From the start the team at Rio has helped support and guide us through this complex challenge, with great communication and even better ideas on how we can deliver the best experience for our residents. We're looking forward to project completion and welcoming residents to what will be an incredibly designed building."
YPP Lettings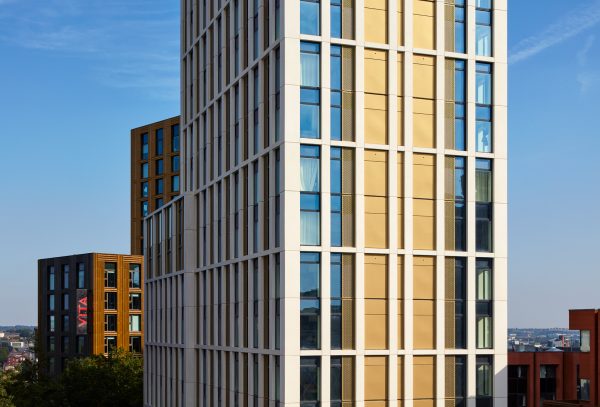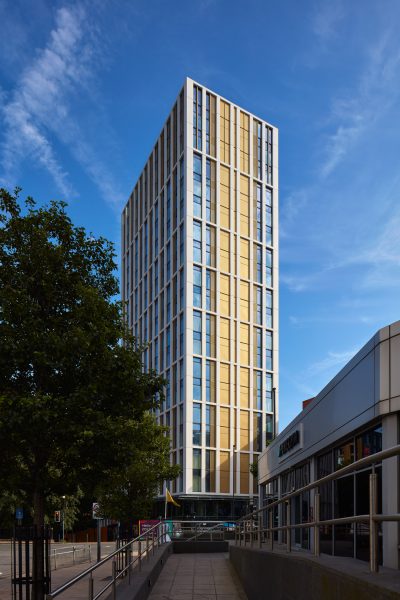 Urban innovation
The challenge of constructing a building of this type within a heavily constrained city centre location was achieved through the adoption of a fully prefabricated sandwich panel system. With the expertise of a multi-disciplinary team, we successfully included panel jointing details that eliminate visible joints and a unique glazing system that facilitates the stacking of double-span panels while maintaining a weather-tight envelope.
By breaking down the mass of the building in transition with the skyline, we were able to give the building a distinctive identity within the cluster of surrounding tall buildings. The project successfully adopted precast solutions, pushing the boundaries of what is possible in the built environment and delivering incredible results and a sustainable approach.