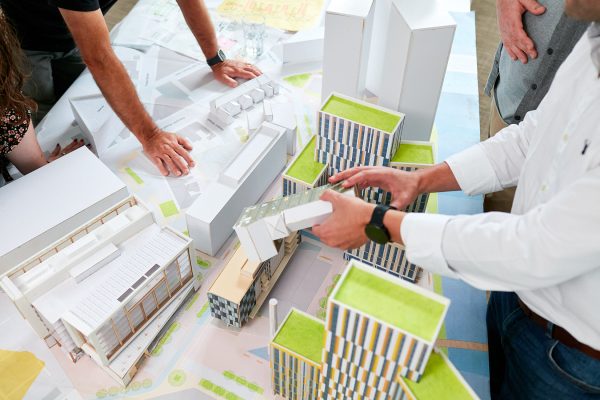 Architecture
We share a vision for creating the best possible buildings, places, and spaces for people and the planet through design-driven architecture that moves beyond expectations.
As architects and designers, we share the philosophy that form and function should always be as one – interconnected and interdependent. Our approach to design is holistic; every aspect and detail is rigorously interrogated, justified, tested, and considered as a whole until we get the best result possible.
Founded in 2000 with extensive experience in multiple sectors across the UK, the practice brings an interdisciplinary, design-focused approach to all our projects. Our meticulous and iterative design process inspires clever and unexpected solutions to complex challenges and constraints, allowing us to tailor solutions and continually push boundaries.
We strive to exceed expectations by focusing on creative, innovative, and unexpected ways to add value. If there's an opportunity to improve something, we have the determination and agility to make it happen.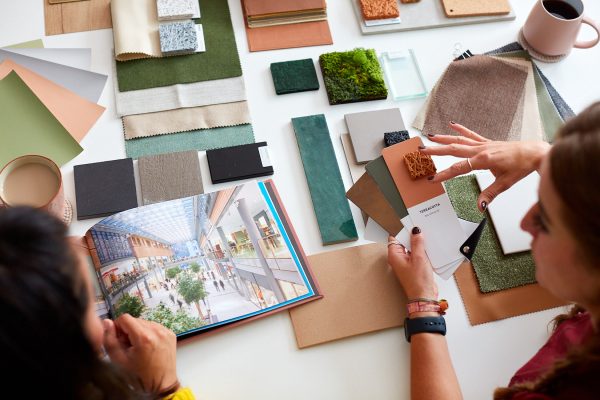 Interiors
Our interiors team focuses on functionality and material construction, as well as expressing strong aesthetic sensibility. We undertake tightly structured design challenges, requiring a high level of synthesis between the risky, the delicate and practical design solutions, utilising our diverse skillsets for the creation of innovative and exciting interiors.
We are interested in the physical intervention and how space is understood and occupied. From inception to completion, whether it is new build or adaptive reuse, we believe that, through design, we can facilitate change. We want to enrich, empower, and enhance people's lives. Transforming how we use spaces to live, work and play, bringing spaces together at a human scale to accommodate and to be meaningful and inspiring.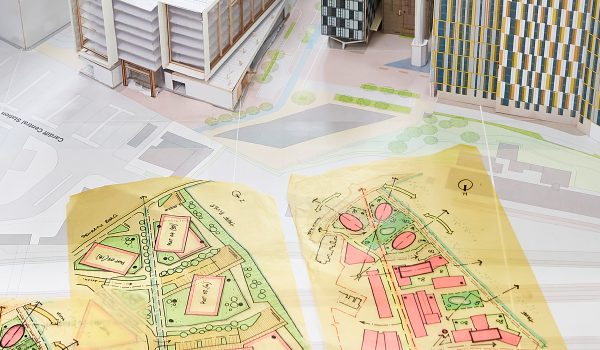 Masterplanning & Urban Design
Our masterplanning process takes our clients on a journey of exploration, challenging them to consider perspectives and possibilities they may not have previously contemplated.
We work collaboratively with clients and communities to create visionary masterplans rooted in local history, place, and culture. If required, we will develop an estate rationalisation strategy to ensure mutual benefit for the delivery of regeneration, sustainability, and asset consolidation.
The way we live, work, and play in our cities and neighbourhoods continues to evolve, which presents exciting challenges and opportunities for us to explore. We are committed to creating spaces that are contextually inspiring, community engaging, and nature orientated.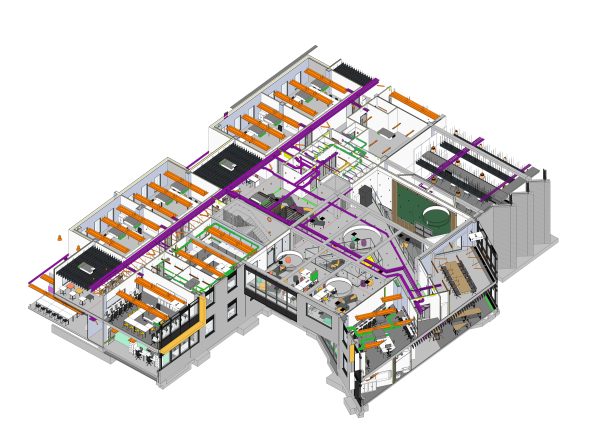 Digital Construction
Digital strategy plays a crucial role in our approach to our work. As leaders in digital construction, our team leverages its expertise and experience to seamlessly integrate Building Information Modelling (BIM) protocols and standards into every project we undertake. Our work is used for programme management and costing by contractors while empowering end-users to efficiently manage and maintain the built asset.
Our dedication to utilising BIM, advanced information management, cutting-edge digital technologies, and data analysis influences our decision-making, allowing us to efficiently deliver well-coordinated projects.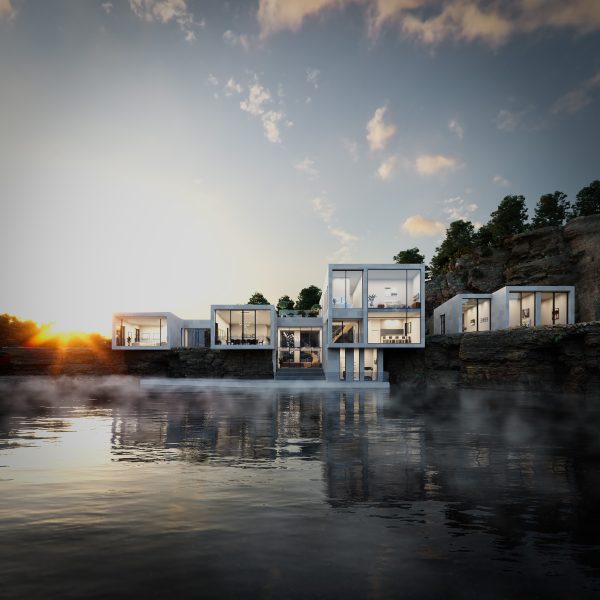 Visualisation
Our purpose is to help our clients visualise a better world, translating great design concepts into beautiful and compelling imagery. We explore all the possibilities inherent in a brief, guiding a visual strategy for every stage of a project's life.
Through embracing visual technology, we can explore endless possibilities in virtual built environments, better informing our design through exploring narratives around the kind of future we want to build.
Be it through still imagery, animation, or virtual reality experiences, we can find the right tools to communicate the potential of your project.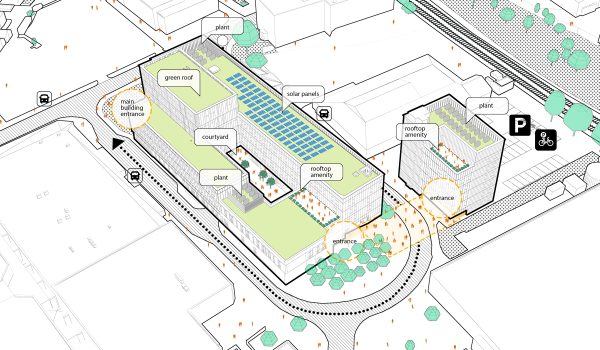 Sustainable Design
Sustainability forms an integral part of what we do, and we are committed to applying a pragmatic and intelligent approach to every design.
We work collaboratively with our clients and consultants to ensure that project-specific strategies are incorporated at the earliest opportunity.
Our holistic understanding of sustainable design, expertise in working with challenging budgets, and detailed construction knowledge enable us to make timely decisions. By optimising design opportunities, we can achieve time and cost savings.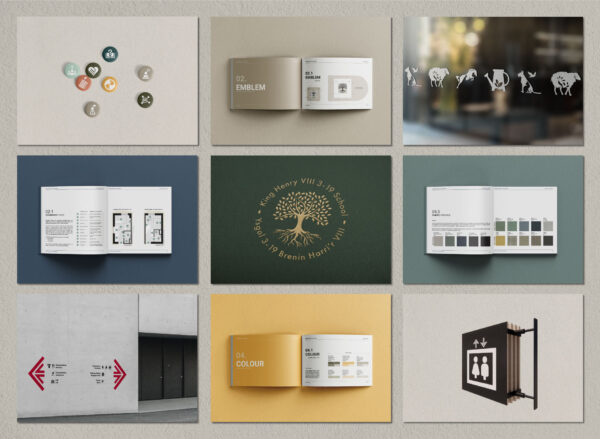 Graphic Design
Graphic design and interiors are intrinsically intertwined and jointly create the essence of cohesive and functional structures. They work hand in hand, bringing life and functionality to spaces.
By working closely together, our graphic and interior designers ensure a consistent fusion of visual communication and spatial design, resulting in environments that are not only cohesively designed but also highly functional and accessible.
Through cleverly crafted wayfinding and signage systems, we take our clients on a complete journey through complex build environments. The marriage of graphic elements like symbols, icons, typography, and manifestation with interior design creates a seamless and connected experience for end-users.
View all projects