Redefining fit-outs for enhanced wellbeing and productivity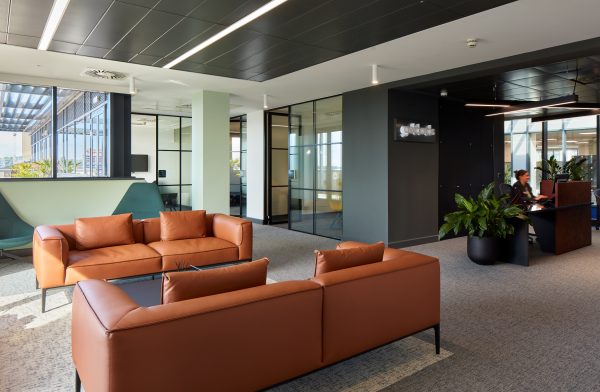 Expertise
Interiors, Sustainable Design
Geldards underwent a strategic relocation project in 2019, moving their headquarters into Central Quarter, Cardiff. With our role as space planning consultants and interior designers, our design transformed the office space, challenging ways of working to support Geldards' cultural growth.
The new office fit-out prioritises staff wellbeing and morale, elevates client and staff experience, bolsters retention rates, and incorporates forward-thinking working methods to support business growth.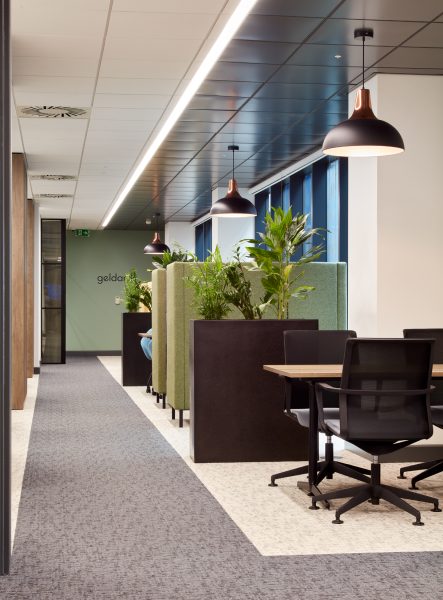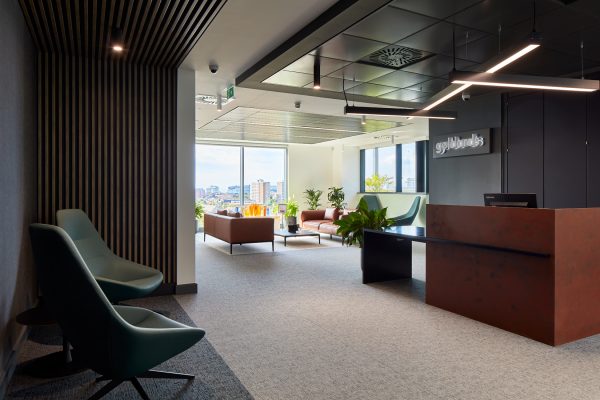 Transforming office perceptions
We conducted a robust workplace analysis to define the client brief and principal design requirements. And thoroughly addressed the needs of staff through an extensive collaborative approach – from team discussions with all departments to one-to-one meetings, design workshops and a comprehensive companywide staff survey. We also provided a range of feedback opportunities, all of which were embraced by the Geldards team.
Comparing standard provisions to aspirational ones through model and density analysis, we rigorously tested options to optimise layout efficiency without compromising wellbeing, successfully increasing collaborative workspaces, maintaining density, and reducing the client's previous lettable area.
Our detailed space analysis transformed Geldards' perceptions of what they thought they needed versus what they required. By challenging operational norms, such as the necessity of private offices and the effectiveness of storage usage, we identified potential area savings, which resulted in reduced lettable space and significant client cost savings.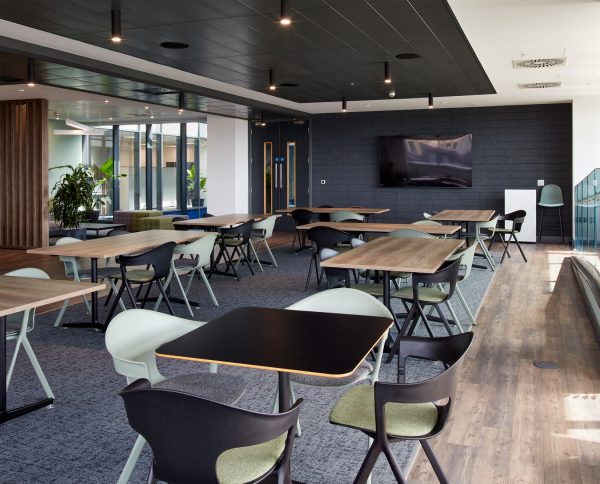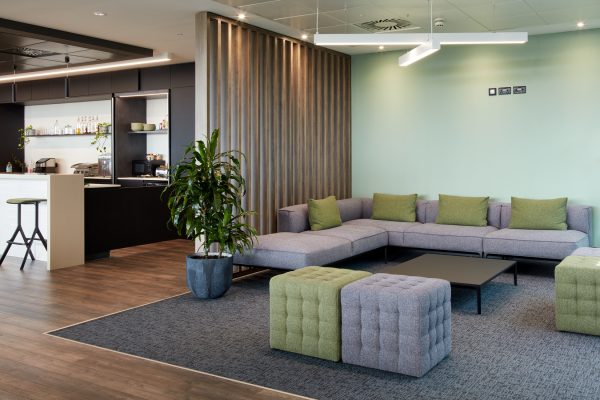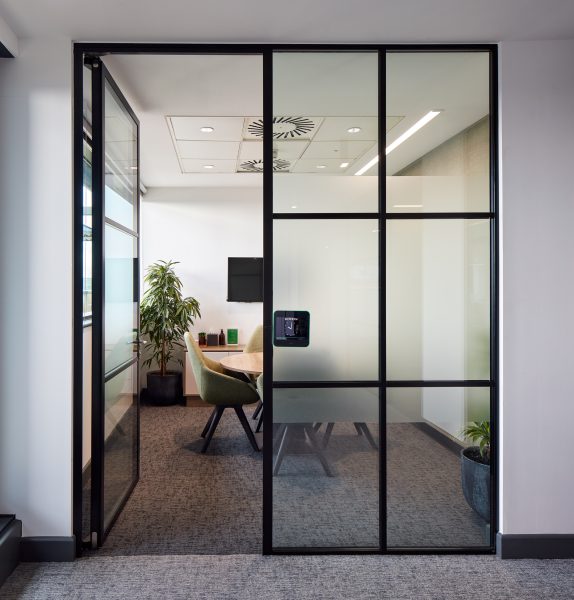 Efficiency drives cost savings
The strategic brief and relocation process also focused on efficiency and cost-effectiveness. By modernising working methods, moving toward a paperless operation, and reducing the need for physical storage by 50% and private offices by 90%, Geldards achieved significant space and cost savings.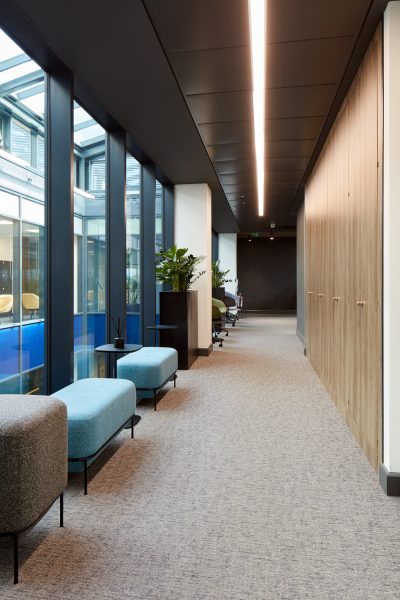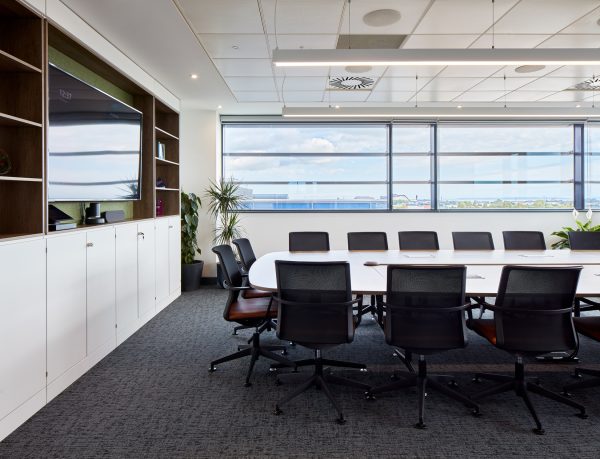 Early showroom visits provided valuable insights into the quality, cost, and range of supplier furniture. We utilised a wide range of these products for zone definition, offering high and low-level seating options to meet various user needs and create comfortable alternatives to desk seating.
Using acoustic booths reduced meeting room costs and provided an informal, easily accessible option within collaborative workspaces.
We selected the furniture for its ability to aesthetically enhance and functionally support Geldards' goal of creating welcoming and functional environments.
The contemporary style, exceptional functionality, and ergonomic design of the furniture pieces made them versatile for use in reception areas, client spaces, staff breakouts, open-plan areas, and collaborative workspaces.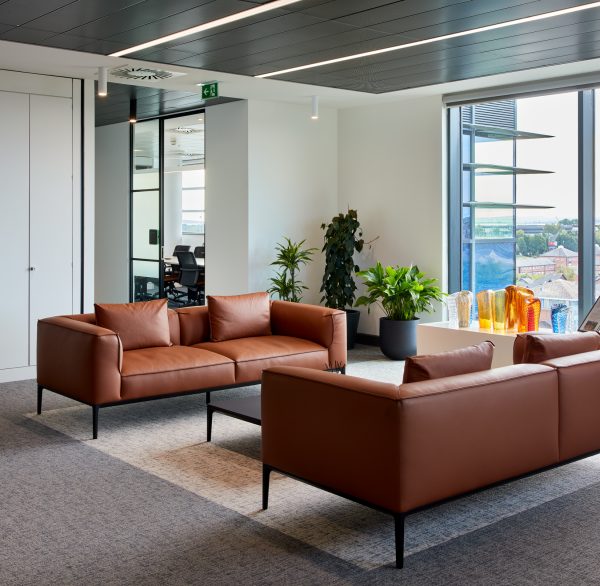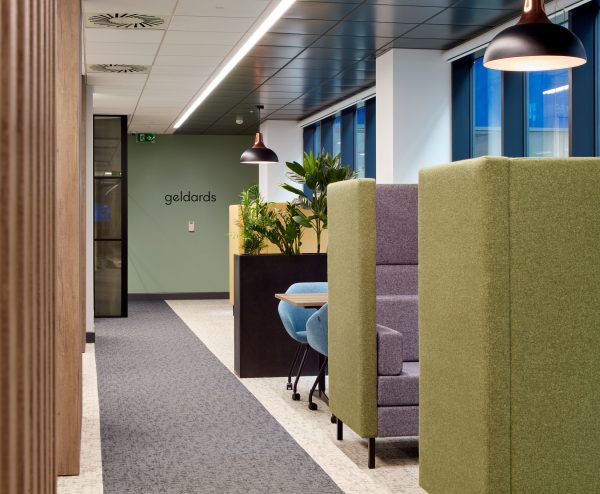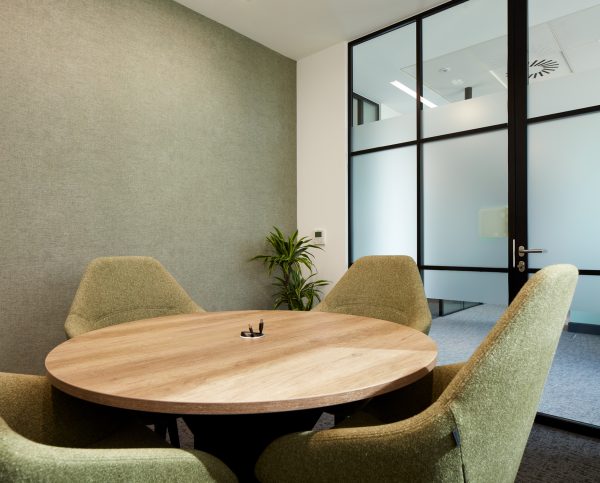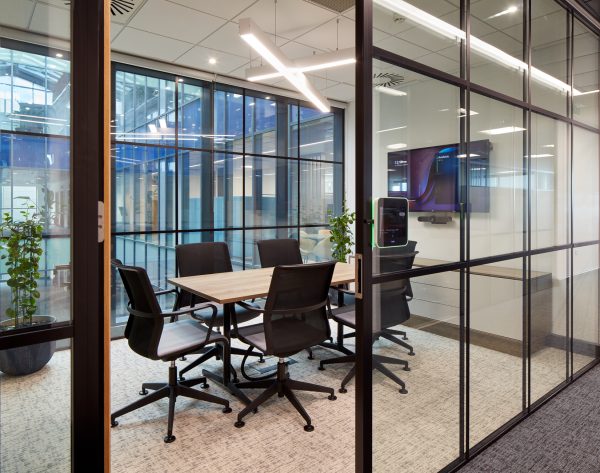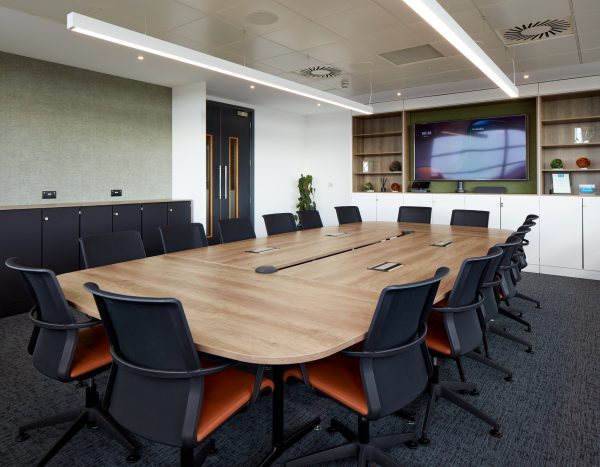 Cultural transformation
The reinvestment of cost savings into work areas, including multi-use client and staff social spaces, reflects Geldards' commitment to fostering a collaborative and modern work culture.
"We are delighted to move into our new head office with its exciting, new environmentally friendly, bespoke design. Our focus has been on maximising the quality of the light, air and noise in the building and I'm delighted we have achieved that. The new office is designed to deliver the high-quality environment our clients, whether private sector or public, expect from Cardiff's leading and most established law firm. We have the infrastructure and the technology to deliver a first-class service from our specialist and highly qualified workforce. We look forward to continued success and to growing the business from our new base."
Jeff Pearson
CEO, Geldards