A benchmark in high-quality workspace architecture
Project
One Central Square
Expertise
Architecture, Interiors, Sustainable Design, Visualisation
Rightacres invited us to design a cutting-edge, 135,000 sqft grade "A" office space to establish the benchmark for the proposed Central Square development in the city and attract high-quality employers to Cardiff.
It was important that the building achieved BREEAM "Excellent" and fit well with future masterplans, make the street livelier, and connect smoothly with Millennium Walk, the Principality Stadium, the station plaza, and the rest of the city centre.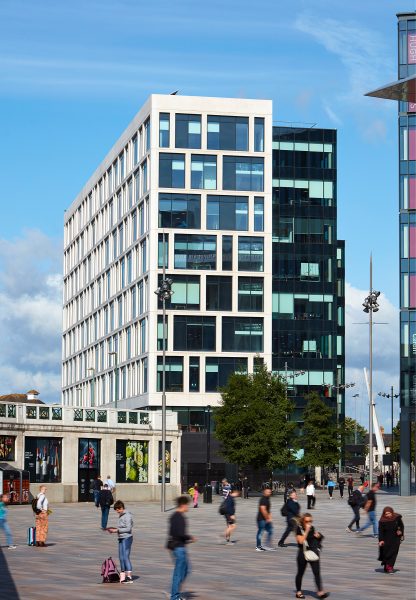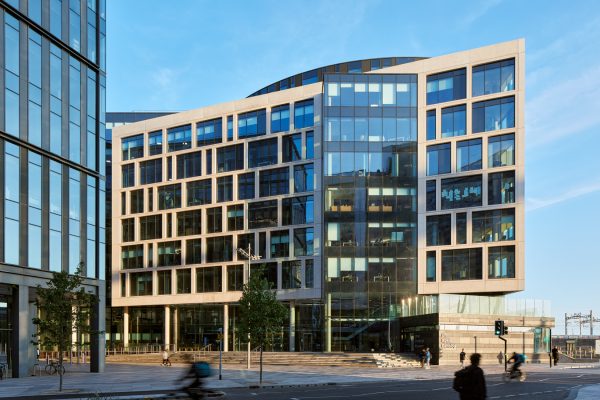 "Central Square is the key gateway to Cardiff and the wider city region for many potential investors, residents, and visitors and so its role in providing a positive image for Cardiff and Wales cannot be underestimated. The council has worked closely with Rightacres and its design team to create a masterplan that is reflective of the city's ambition to be among the most liveable cities in the world."
Cllr Phil Bale
Cardiff City Council Leader
Innovative flexibility for future growth
By closely collaborating with Rightacres and the wider stakeholder group, we designed a workspace that would set the quality standard for the wider Central Square regeneration.
In response to the growing demand for high-quality workspace in the centre of Cardiff, we approached the design of One Central Square thoughtfully.
With a central core included, each floor is flexible, allowing numerous options for dividing each floorplate and arranging workspaces as required. To make sure the building can adapt in the future, the concrete floors were designed with areas that can be easily removed to create an opening for installing a new staircase and/or lift. The innovative approach allows seamless connectivity between two or three floors without disrupting the building's central core and primary staircase used by everyone in the building.
The design concept created a façade that is unique and random in appearance, with the front of the building forming a new pedestrian-friendly boulevard connecting the railway station entrance to the stadium and its riverside boardwalk.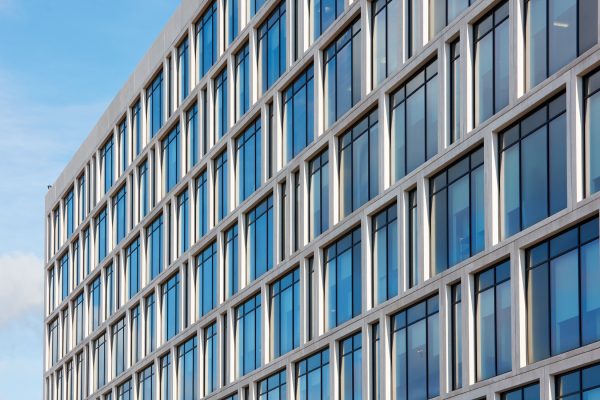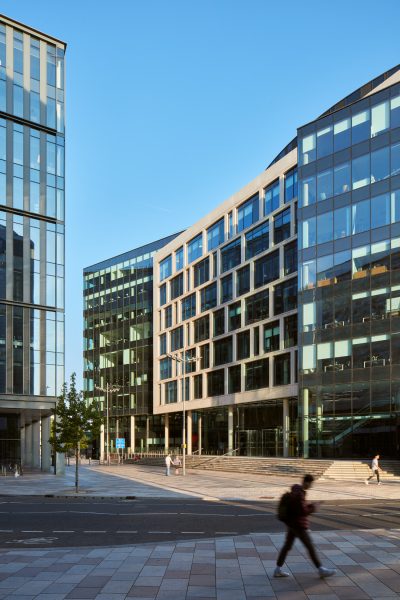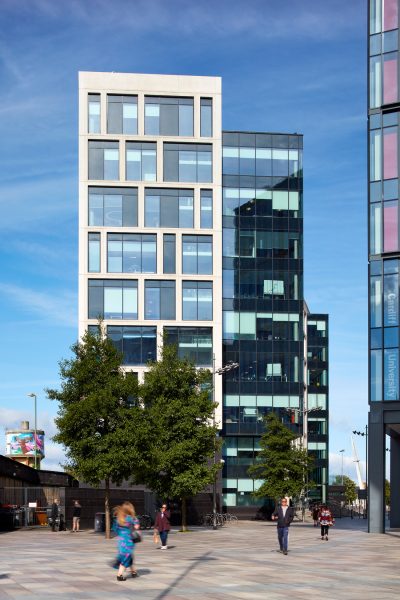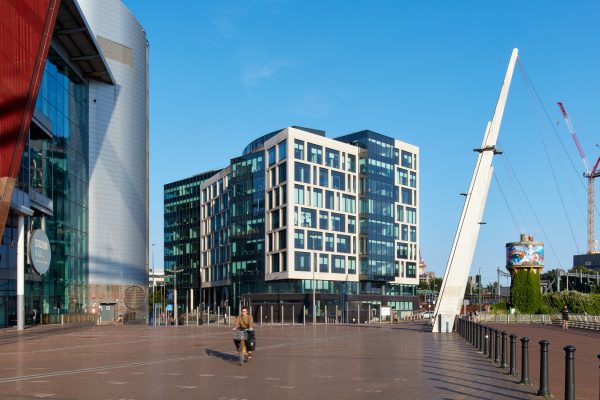 Seamless connection
The façade adapts at its base, forming a slightly elevated and engaging outside podium space for the public that smoothly links with a tall, double-height glazed entrance, making it a seamless transition for the public to go from the street to building level. The entrance interior space has been carefully considered to provide a calm, light and welcoming environment using amenities such as the bespoke reception desk, feature stainless steel interconnecting staircase, outdoor terraces, an inviting business lounge that includes a café that serves the needs of the people within the building.
The upper levels provide a superb working environment with panoramic views of the city, Cardiff Bay and the Bristol Channel, and as a result, has attracted high-quality employers to the area.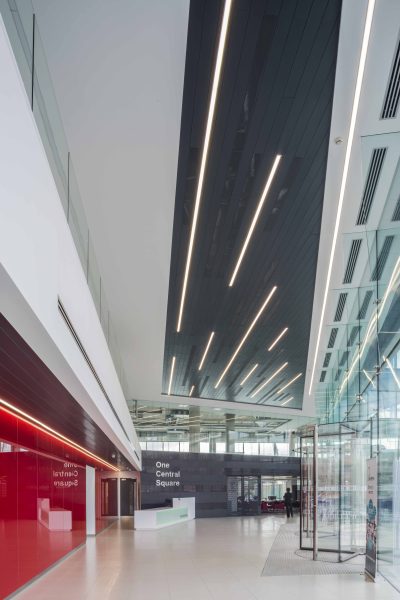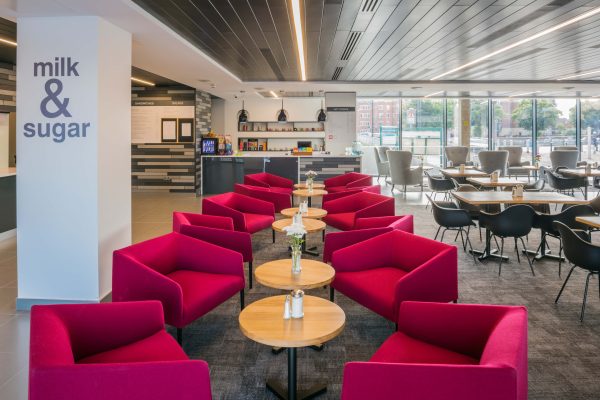 "In choosing Rio to design our first building at Central Square we knew we would get a fresh approach to creating a flexible and sustainable environment that would meet the requirements of our target market. This has been reflected by the fact that the whole building was fully let within 6 months of PC. The buildings tenants have all bought into Rio's design concepts which include a Business Lounge at ground floor, double height reception area and the highest quality finishes to the core facilities. Rio's approach is to proactively continue the design process throughout the build period which has resulted in Rio delivering us a first-class office building that the whole team are proud of."
Paul McCarthy
Chief Executive, Rightacres Property Co. Limited