Sustainable estate strategy by design
Project
Bridgend College Campus
Expertise
Architecture, Interiors, Sustainable Design, Graphic Design, Visualisation
Bridgend College is embarking on a journey to relocate its remaining education provision to a new circa 13,000m2 purpose-built facility in the heart of Bridgend Town Centre.
Bridgend County Borough Council aims to regenerate the town centre and promote sustainability in education, and this scheme forms an integral part of their ambition.
With over 850 students to support through its higher education courses, the college's new campus will be future-proofed to reflect the changing needs of learning and teaching spaces.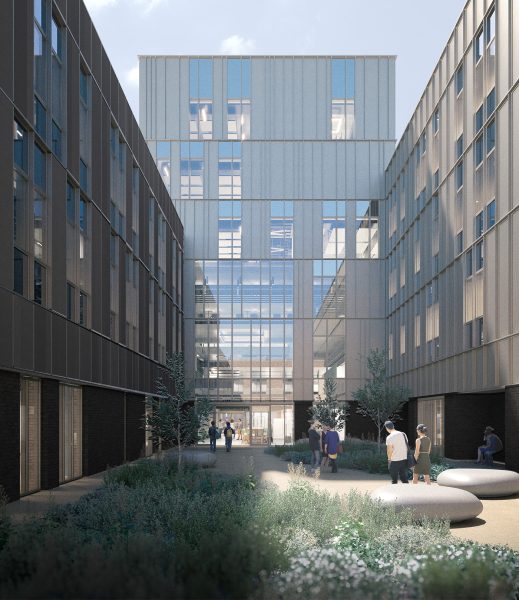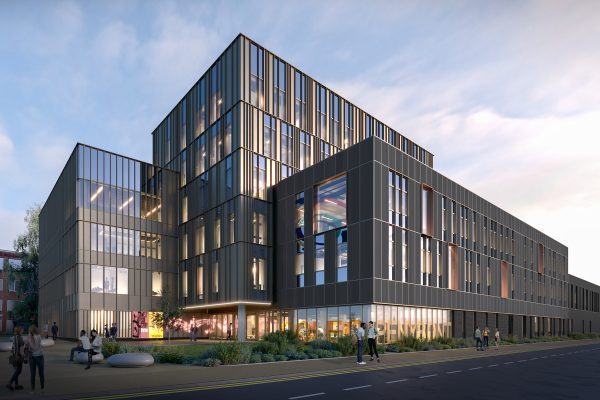 Community offering
Featuring a 200-seat auditorium and a café bar space, the primary building will have a public function contributing to the cultural offering, public realm, and the local economy.
The campus will include, but not be limited to – standard classrooms, IT suites, multi-purpose studios, catering kitchens, hair and beauty salons, recording and dance studios, design workshops and performance areas.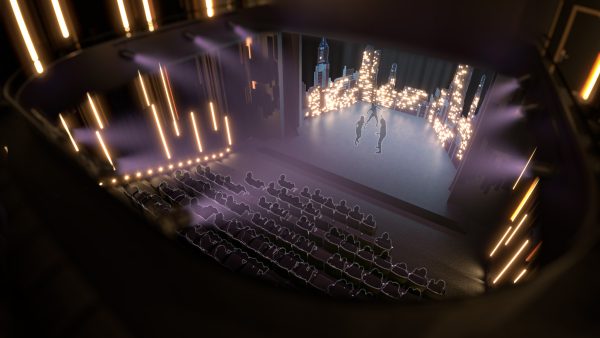 A collaborative approach
Working closely with the project stakeholders and the wider team, our design supports the college's sustainability goals and overall strategy. By conducting a thorough technical review of college assets and through our deep understanding of its growth plans and funding options, we aim to create an exemplary estate strategy that aligns with the college vision and future needs.
By combining sustainability and contemporary design, we are helping to create a space that is – functional, eco-friendly, and climate-resilient.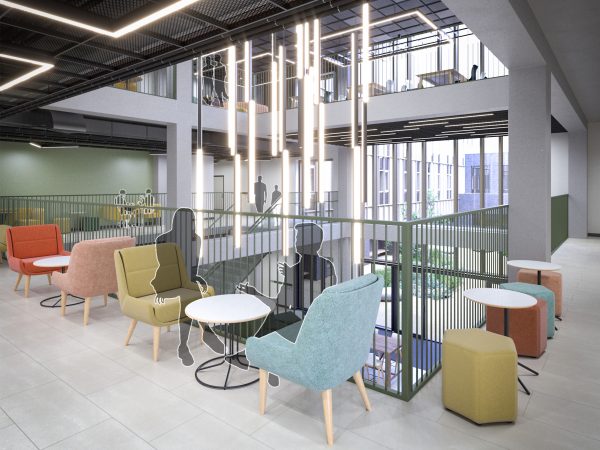 Zero carbon aspiration
The building is designed to be as thermally efficient as possible, in line with Passivhaus principles to keep energy consumption to a minimum.
We're incorporating photovoltaics, air source heat pumps, automatic temperature controls, room light sensors, and high-efficiency lighting to generate as much energy as possible and keep things running smoothly. The measures taken are complimented by a client that is committed to net zero and the effective and efficient running of their estate.
The project team is taking a holistic approach to the building's whole-life operational energy and embodied carbon, ensuring that every aspect of the building lifecycle is carefully considered.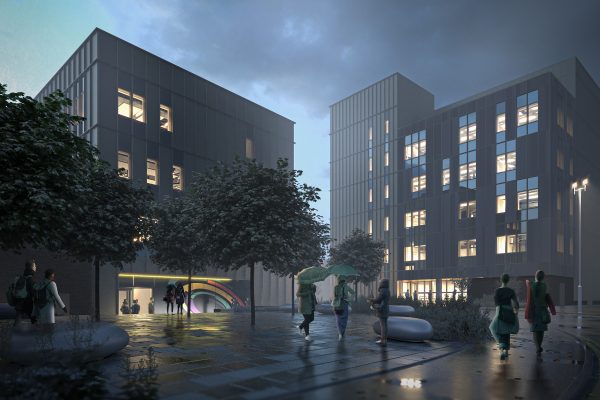 Visually vibrant environment
Our interior architecture team have developed a bespoke interior scheme for the facility, creating a cohesive and connected experience that flows from the external spaces through to the interior.
The internal environment will be visually stimulating and vibrant. Design touches include a mixture of textured upholstery and leathers, natural timber finishes, a variety of soft seating, work area furniture, a bespoke reception, feature lighting, wayfinding and supergraphics throughout the facility.
This carefully curated interior design will enhance the visual appeal of the facility and foster an exceptional environment for learning, development, and the cultivation of meaningful peer-to-peer relationships.
Bridgend College is turning its vision of becoming net zero into reality and setting the benchmark for other institutions to follow.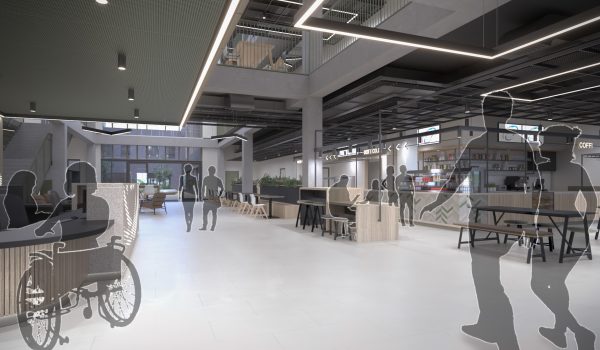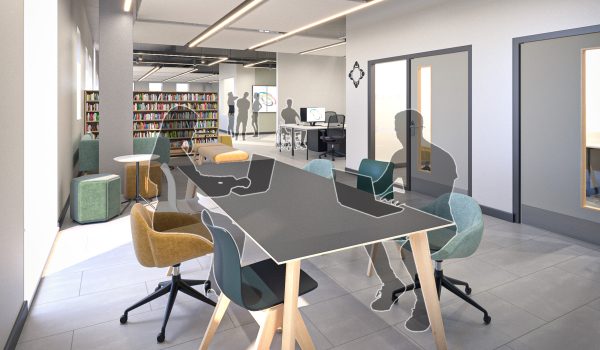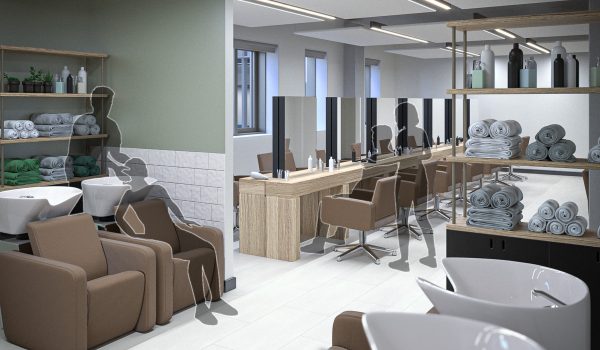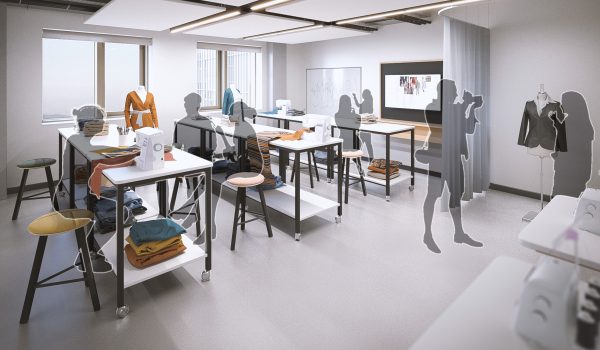 "Following the success of STEAM Academy in Pencoed, we are delighted to be working with Bridgend College again to help realise their vision for a new net-zero carbon campus on this site in Bridgend Town Centre. As well as providing first-class teaching facilities for their evolving and growing curriculum, the campus will be an asset to the town centre, contributing to the economy and vitality of Bridgend."
Ffion Lanchbury
Director
Elevating urban living in London's Tower Hamlets