Where nature meets nurture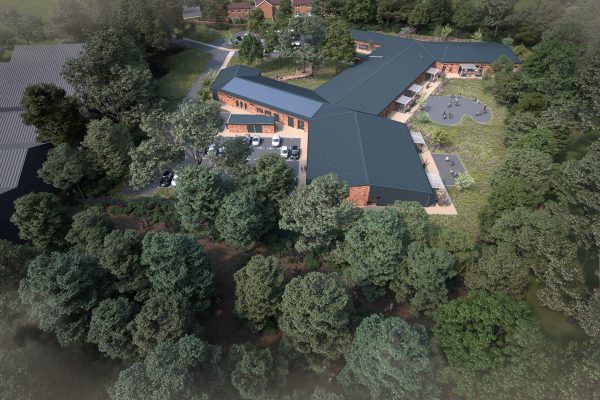 Project
Baytree SEN School
Expertise
Architecture, Interiors, Visualisation
Located on the fringes of Clevedon, the expansion of Baytree SEN School provides a new facility to accommodate teaching, learning and specialist care for children with Profound and Multiple Learning Difficulties (PMLD) needs from 3 –19 years.
The school includes 11 class bases with adjoining hygiene rooms, a hydrotherapy pool, life skills rooms, sensory and therapy rooms, nursing and treatment rooms, a sports hall with sunken trampoline, external play areas, sensory gardens, and access for community use.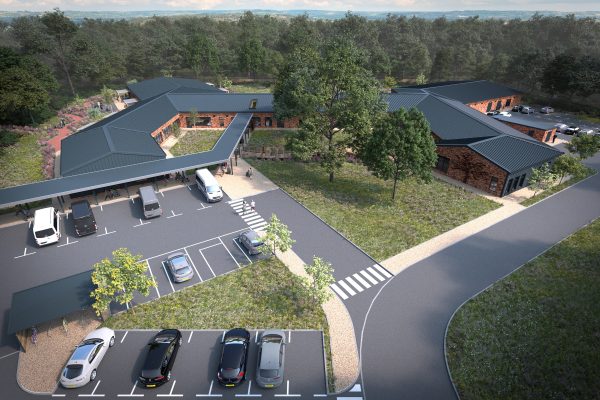 Nature inspired design
Given the site's proximity to the M5 motorway, we faced the challenge of creating a stimulating yet peaceful environment. We achieved this by strategic building orientation and design, effectively shielding external education and play areas from the M5's noise.
The building has been shaped into the landscape, featuring several mature trees. We developed the designs to preserve and accentuate these features to ensure they become integral to the educational experience. The building will be a passive feature nestled into the existing green landscape and surrounded by a variety of tree species. A single-storey structure with a simple pitched roof design reflects a calm architectural approach of familiar shapes and forms that are domestic in scale and respectful of its surroundings.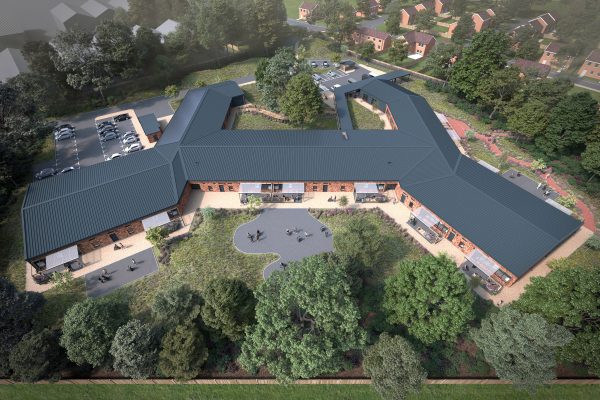 Inclusive learning experience
Creating a welcoming and comfortable environment is a principal aspect of our approach and access design for the school. Our focus – to ensure that pupils with SEN and PMLD are not overwhelmed at the start of the school day.
The design facilitates a seamless transition from the site entrance to the classroom, promoting a smooth start to their day. The layout, designed for coherence and clarity, helps easy circulation and wayfinding to establish a welcoming, easily navigable environment, proving particularly valuable for pupils with Special Educational Needs (SEN) and Profound and Multiple Learning Disabilities (PMLD).
The design incorporates generous areas of glazing, ensuring good levels of natural daylight for all activity areas and circulation routes. It offers captivating views of the surrounding landscape while fostering a strong connection with the natural environment, enhancing the well-being of staff and pupils.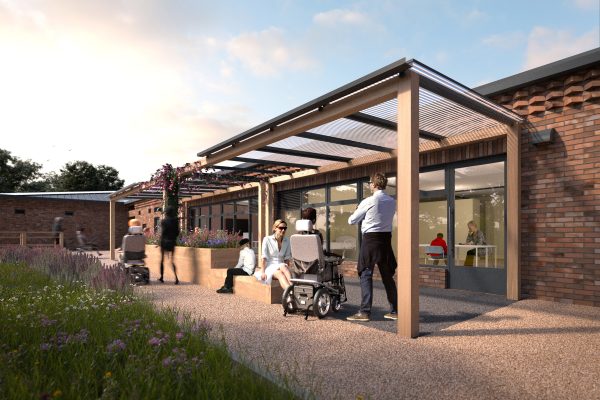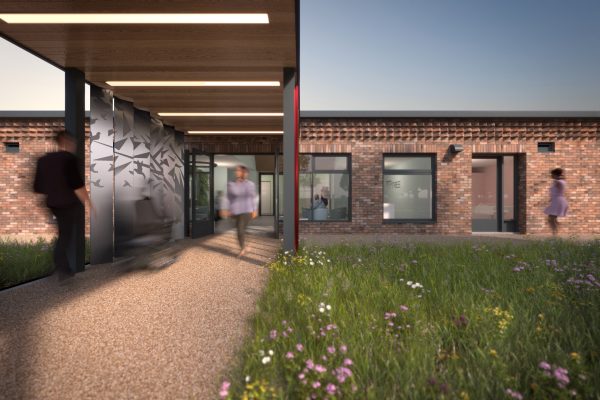 Reimagining traditional perceptions in STEAM education