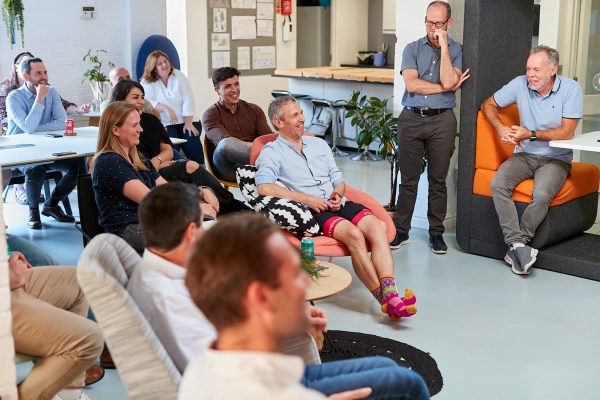 Rio joins the 5% Club, embracing "earn and learn"
Continued commitment
Investing in our people has always been at the forefront of our business, and we have long championed undergraduate work placements. We believe that these opportunities are the best way to provide valuable insight into architectural practice and that our success lies in the diverse team of people who work for us. We continue to seek new talent with skills and experience from a variety of backgrounds and our membership in The 5% Club is just one of the ways that we are breaking down barriers of entry to architecture.
We're delighted to welcome Rio Architects into membership. The 5% Club provides a fantastic network of HR professionals, sharing and learning from each other. All our members share an ethos of creating a skilled workforce through 'earn and learn' development programmes, helping people develop meaningful career paths. Joining The Club Rio Architects demonstrates how passionate it is about providing opportunities to inspire the next generation of architects by offering 'earn and learn' opportunities."
Gill Cronin
Director of Operations of The 5% Club
Founded in 2013, The 5% Club, initiated by Leo Quinn Group CEO of Balfour Beatty, is an employer-led charity of more than 700 members working with UK employers and key influencers to inspire, educate and retain a growing body of people into 'earn and learn' placements with an aim to increase the number of apprentices, sponsored students and graduate trainees.
The 5% Club aims to increase the employment and career prospects of today's youth and equip the UK with the skilled workforce it needs. Companies joining The 5% Club commit to raising the number of 'earn and learn' positions within five years of joining through apprenticeships, graduate schemes or sponsored students to 5% of their total workforce. Members are measured annually and asked to report their progress publicly.