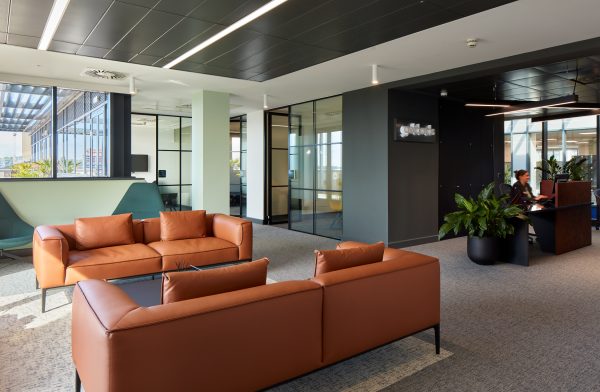 Geldards head office relocation shortlisted for BCO award
We are excited to announce that our interior design project for the relocation of Geldards Head Office has been shortlisted for a regional British Council for Offices (BCO) Award.
The BCO's annual Awards Programme provides public recognition for top quality design and functionality and a benchmark for excellence in workplaces. The programme acknowledges innovation and focuses external attention on examples of best practices.
Shortlisted Project: Geldards Law Firm, Cardiff
Category: Fit Out of Workplace
Geldards Law Firm appointed Rio in September 2019 as Space Planning Consultant and Interior Designers to fit out their new offices at 4 Capital Quarter, Cardiff.
A key driver for Geldards relocating their Headquarters to Capital Quarter was to create an office space that prioritised staff wellbeing and boosted morale. The opportunity was taken to reflect upon and change the culture of the organisation. Geldards supported a rigorous analysis of current working methods and adjacencies to consider how these could improve within their new location.
The winners will be announced at the South of England & South Wales Awards Ceremony on the 5th of May 2022 at We the Curious, Bristol Harbourside.