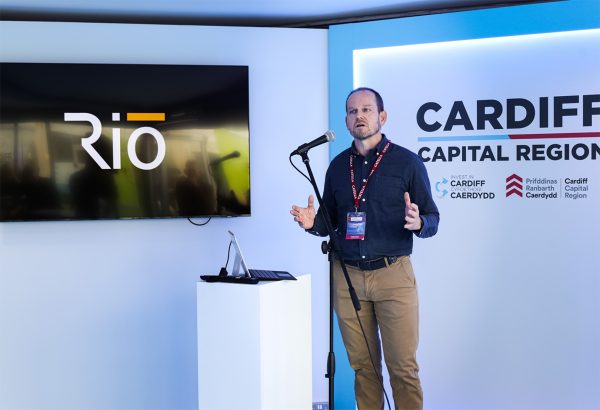 Committed to the investment, innovation and inspiration of Cardiff and the Capital Regions at MIPIM
We're heading back to MIPIM this year and pleased to have partnered with Cardiff Capital Region and Invest in Cardiff once again to support the presentation and unveiling of the capital city's ambitious redevelopment.
We're delighted to be a part of this team in 2019 and again in 2022. As a Silver Partner, it is a privilege and a hugely beneficial experience that allows us to take a leading role in shaping the future of the city.
Advertised as the world's leading real estate event and a unique urban festival in Cannes, MIPIM influences and accelerates the transformation of the built environment.
The conference theme this year is Better Places. Greater Impact. Stronger Business. 
MIPIM 2023 will "explore the latest challenges posed by global events, the required leadership needed to drive change, the innovation necessary to reshape the built environment, and how to bring everyone together to embrace what now needs to be done". 
It is a motif coincidentally aligned with the recent growth of our dedicated and talented team and strategic plan, designed to provide a platform for leadership, the exploration of new opportunities and innovation at Rio. Our in-depth expertise and reputation for signature design in architecture, interior design, masterplanning and visualisation across multiple sectors have placed us firmly at the heart of Cardiff's exciting developments. We are privileged to take part in inspiring and influencing first-hand the city's transformation for the people of Cardiff and its visitors to enjoy and attract investment into Wales. 
Attending the conference this year is Andrew Baker, Director and Architect whose natural leadership and experience give Rio an edge when guiding project teams through all stages of the design process. And Associate Director Daniel Lewis, Rio's Creative Lead, who delivers innovative concept designs for challenging and complex projects. He is front and centre of the Atlantic Wharf and Central Quay masterplans in Cardiff.
Join us at MIPIM 2023 on stand R9.k at the Seaview Village for lively presentations and discussion around the £10 billion investment opportunities and development of our capital city.