A revolutionary approach to modern living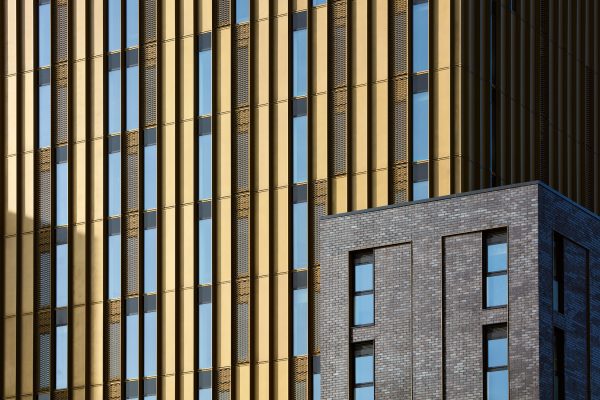 Expertise
Architecture, Interiors, Visualisation, Sustainable Design
Verse's 6, 7 and 16 storeys include ground and mezzanine floors and comprise of 152 built-to-rent (BtR) residential apartments. It continues the regeneration of Cardiff's city centre and addresses the needs of modern living in the city.
Located in one of Cardiff's conservation areas, Charles Street, Verse is a new addition to the city's skyline, taking material cues from the adjacent Bridge Street Exchange and picking up on the successful use of aluminium cladding.
Verse represents the client's revolutionary approach to modern living, offering residents over 1,200 sq ft of amenities and over 1,400 sq ft of dedicated communal workspace.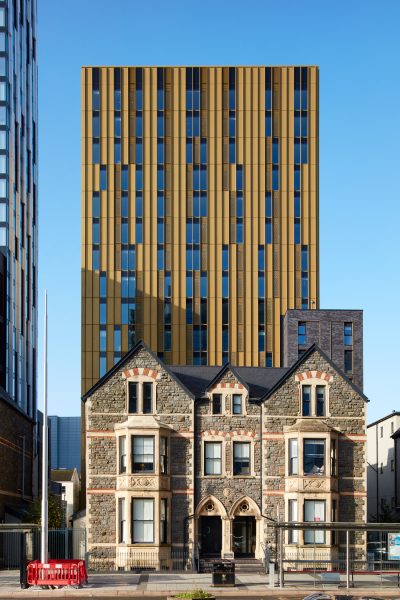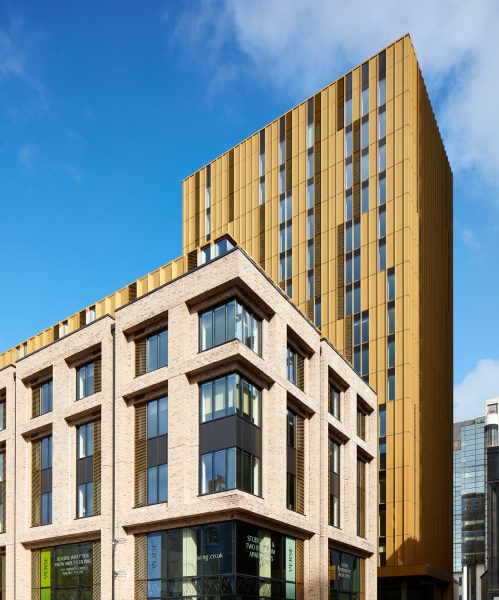 "Development projects are fraught with difficulties with even greater risk when in the centre of Cardiff.

Our brief to Rio was to design a high-rise residential building within a Conservation Area, cover over 90% of the site and ensure we stick within the financial constraints of the development appraisal.

To do this requires a design team that is open, professional, and fully collaborative; Rio were instrumental in leading the design process to create Verse Cardiff. "
Glen Ingleson
Director, Crossmark
Connect and thrive
Residents have access to exercise space, a large communal lounge including games areas, a communal use dining room, a quiet reading room featuring a social and quiet corner to support wellbeing and a sizeable roof terrace.
The provisions encourage opportunities for residents to connect and provide an overall sense of community, helping to counteract loneliness and isolation, which are increasingly associated with inner-city living.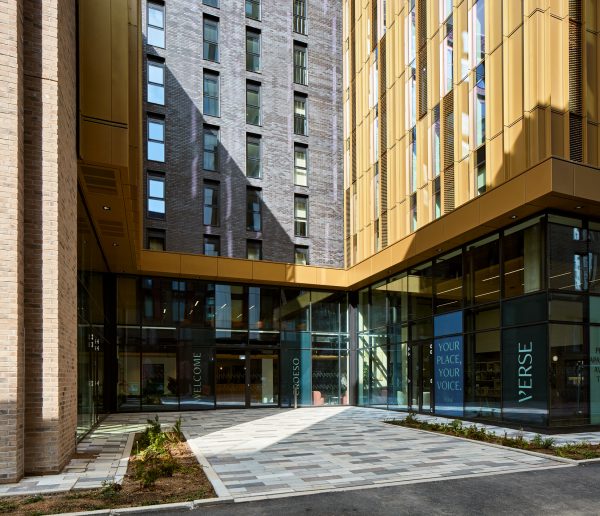 Distinctive design
The integration of expanded mesh panels creates a complimentary language of architecture and synergy between the respective development. Responding to the challenges of designing a building that preserves the architectural and historic character of the setting, Verse presents a distinctive identity whilst responding to the materiality of the area without imitating the existing buildings.
The introduction of deep brick reveals to the elevation facing Charles Street, creates Victorian proportions and depth and provides a contemporary façade aesthetic, continuing the rhythm and vertical expression of the adjacent terraces. The use of expanded aluminium mesh within the brickwork provides a visual link to the tower element as well as adding texture, whilst the use of dark brick in the middle block in conjunction with the aluminium framed recesses provides gradual transition between the traditional elements of the lower block and the contemporary architecture of the tower.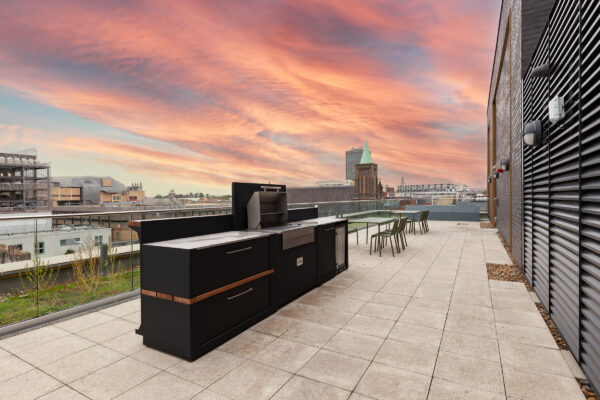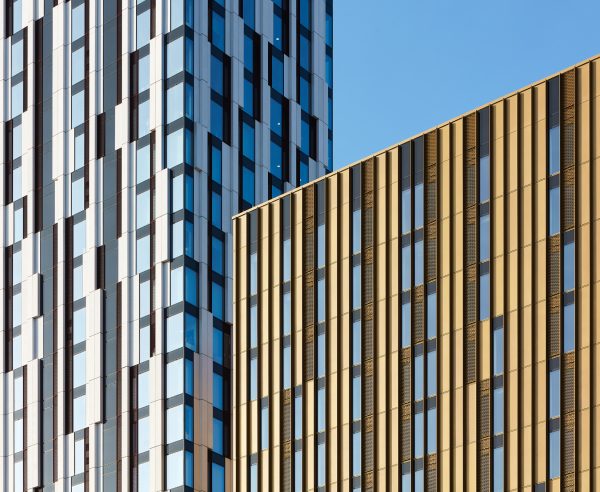 "Verse has set the benchmark for BTR, not only in the South Wales market, but nationally.

Rio Architects played a hugely collaborative and innovative role on this scheme and have been an absolute pleasure to work alongside."
Emma Woods
Director, Currie and Brown