Where science innovation meets art
Project
Cardiff University Bioscience Hub
Expertise
Architecture, Interiors
The Cardiff University Bioscience Hub, located within the civic centre conservation area, underwent a transformative expansion to address the facility's anonymity.
The University's vision for the building materialised in the creation of a main entrance characterised by its distinctiveness with a spacious foyer designed to reflect the special nature of the work undertaken within the building.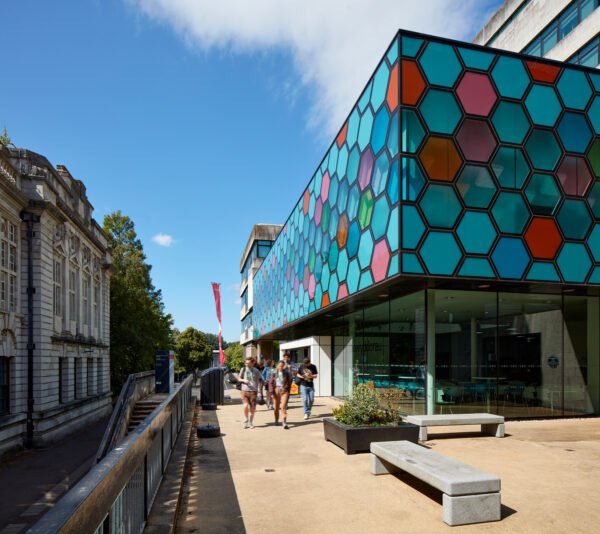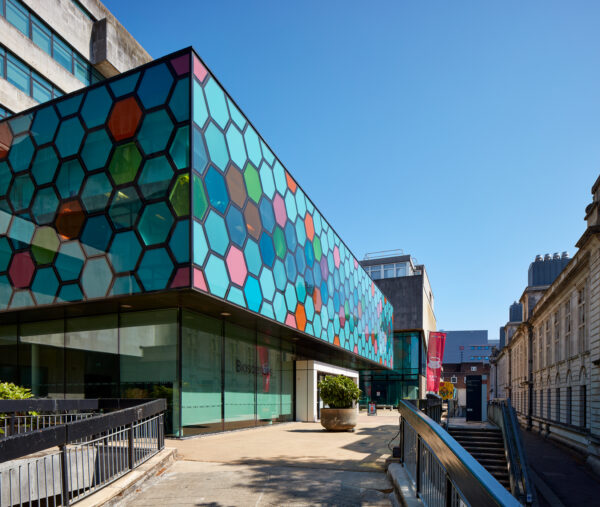 "Rio worked with Cardiff University designing visually attractive, innovative and cost-effective buildings. The Rio team are enthusiastic and dedicated, taking time to meet the client Departments at all stages of the project to ensure that an informed and good working relationship is developed and maintained the innovative design of the new podium development for the School of Bioscience incorporates hexagonal shaped glass panels was developed in conjunction with Solaglas."
Ian Lomer
Director of Estates Development, Cardiff University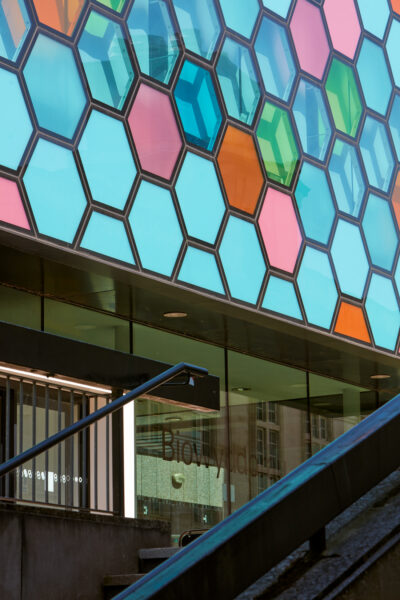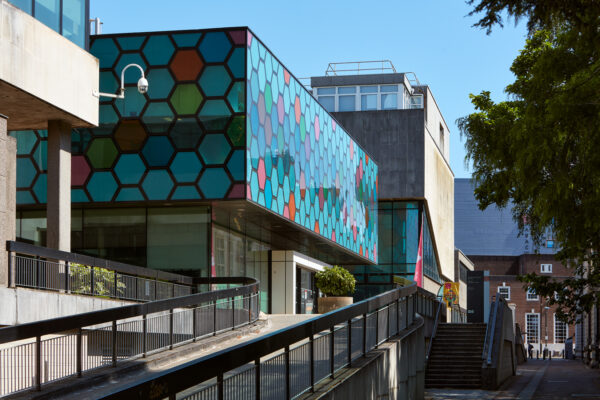 Hexagonal harmony
We put collaboration at the heart of the project, with our design process starting with early concept sketches that revealed a consensus – the architecture should resoundingly echo the vitality of bioscience.
The resulting hexagonal motif became a central design element, fortifying the symbiotic relationship between bioscience and the building architecture.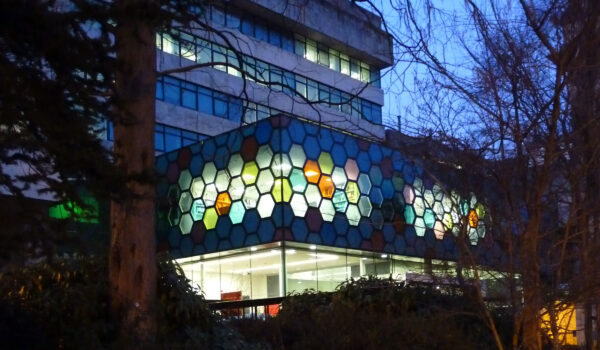 Optimised design
The extension is a formal response to the surrounding civic architecture. A two-storey solution was adopted that optimises the visibility of the entrance from street level. The first floor aligns with the existing 'building line', asserting a strong sense of presence. The ground floor, strategically set back, opens up the space on the podium deck, creating an appropriate forecourt that leads to the entrance, a focal point flanked by public realm on either side.
New steps from College Lane to the deck improve access, and a large top landing contributes to creating the generous space at podium deck level, elevating the overall sense of arrival.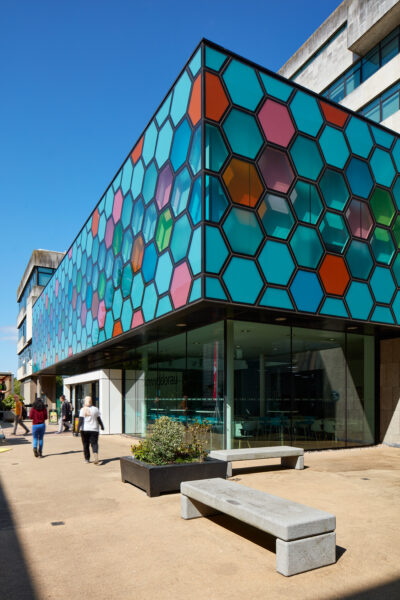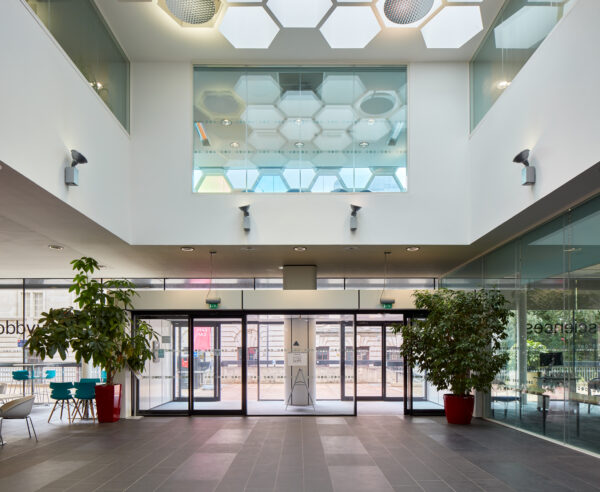 Authentic and pioneering
The design incorporates public art, with hexagonal structures uniting to form typical molecular themes on the elevation. It subtly enhances the building's function and expression, contributing artistic richness to the treatment of the façade.
The result? A visually striking and harmonious extension that authentically represents the University's pioneering work.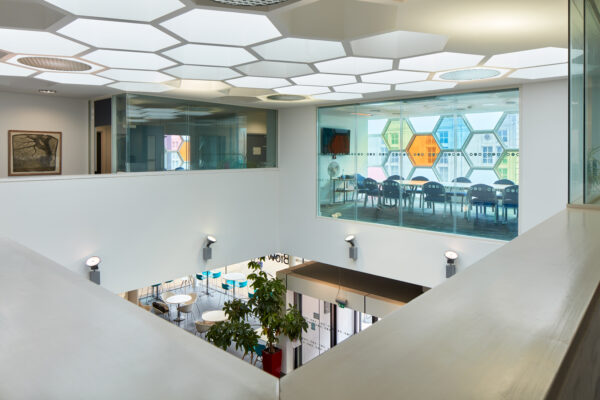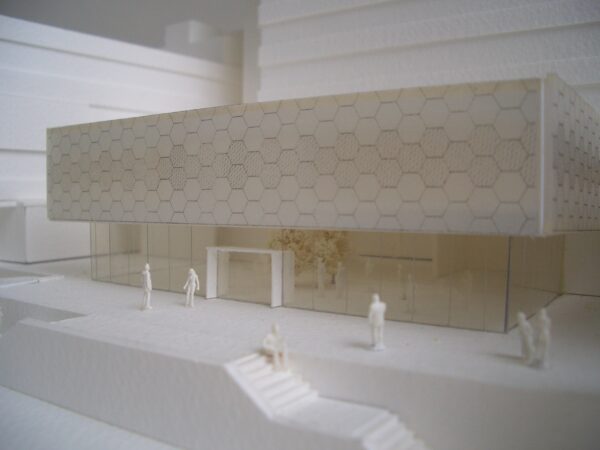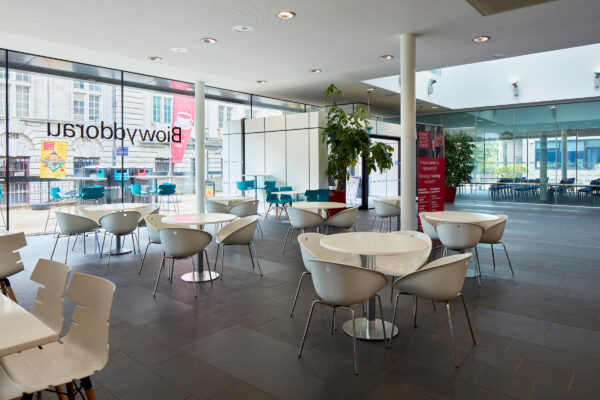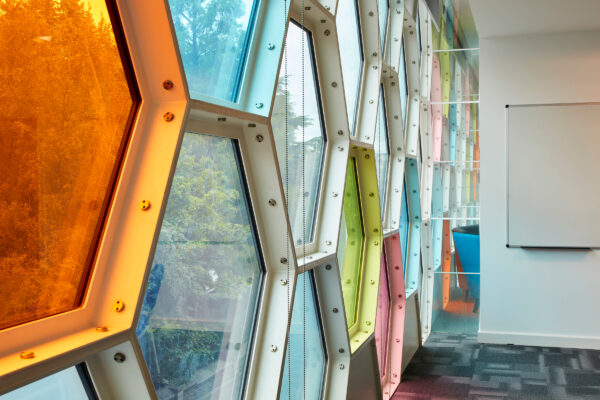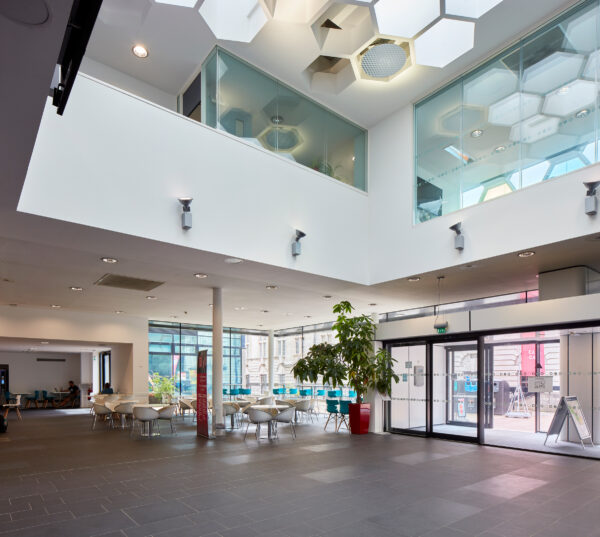 "The design is an honest embodiment of form following function; an endorsement of the fusion of art and architecture."
Richard Roberts
Founder & Director, Rio Architects
A bold residential marina regeneration