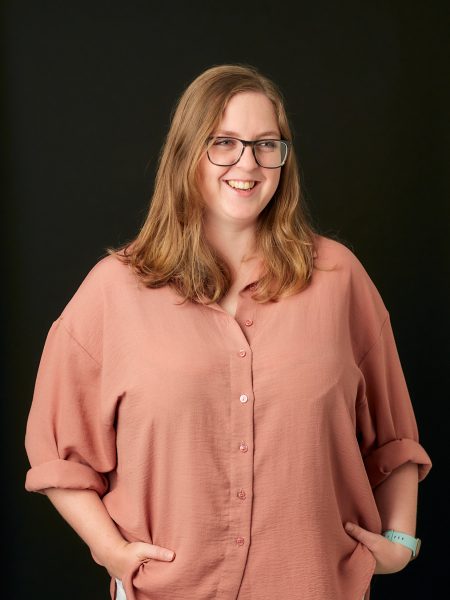 Charlotte
Role
Architectural Assistant
QUALIFICATIONS
BSc, MArch
BIO
A pragmatic and forward-thinking architectural assistant, Charlotte is a key team member. Still in the early stages of her career, her love of working on all types of projects is boundless. Driven by her passion for creating purposeful spaces, she is a proactive learner, taking every opportunity to engage with all manner of activities at Rio.
Her skilful approach has found its way into much of the studio's day-to-day activities, and she is pivotal in navigating the complexities of large projects.
Beyond the studio, she invests her time to organisations aimed at graduates and young people in the construction and property industry, finding satisfaction in encouraging and supporting architectural graduates through their educational journey. At Rio's student evenings, Charlotte can be found talking to future architects about the process, passing on as much information as she can about next steps, helping them progress towards accreditation. Her aim is to develop cross-discipline relationships, enabling young people to collaborate in the future as they assume more responsibility and seniority.
Meet everyone