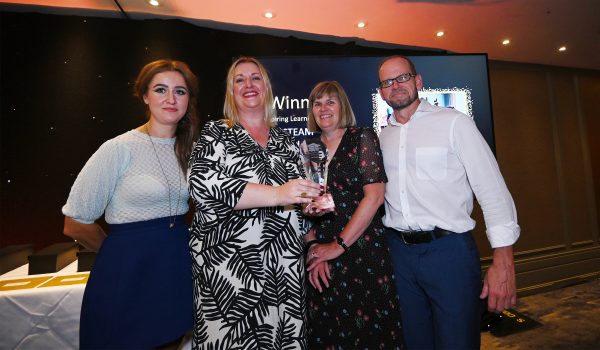 Rio win Inspiring Learning Spaces award at Education Buildings Wales
We are proud to have been awarded the Inspiring Learning Spaces award at the Education Buildings Wales Conference & Awards.
Once again, Bridgend College's STEAM Academy has been recognised for its remarkable learning and working environment, setting the bar high for aspirational spaces.
The design of the STEAM Academy emphasises the importance of connectivity, visibility, well-being and school culture where students can learn, grow and thrive.
Congratulations to the entire project team for the effort invested in establishing this multi-award-winning college.