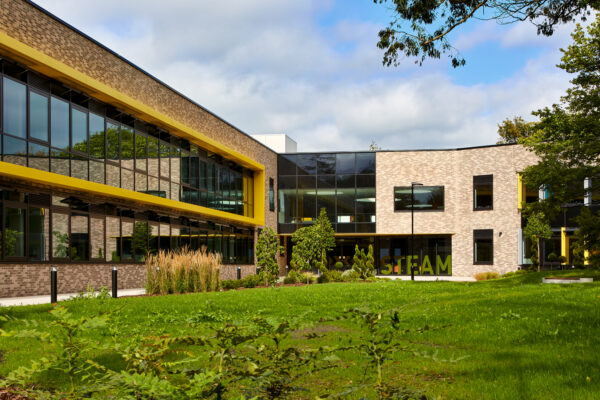 RICS community benefit award win
Rio Architects' project for STEAM Academy has been awarded the Community Benefit Award at the 2022 RICS UK Regionals.
We're exceptionally pleased to have won the Community Benefit category at the RICS Awards alongside our clients and the design team behind the STEAM Academy. It's down to the collaborative design process and vision of the whole team that presented us with the chance to design, shape and transform the future of learning and the lives of the people who are lucky enough to utilise the facility.
The STEAM Academy is recognised for its outstanding achievement in providing a facility that directly benefits the local community.
This project is a great example of bringing economic and cultural growth to the Bridgend County Borough area. This facility will help transform the lives of not just those based there but the wider community."
RICS Judges
Congratulations to all the winners. We look forward to celebrating on the 21st of October at the Londoner Hotel where the national winners will be announced.